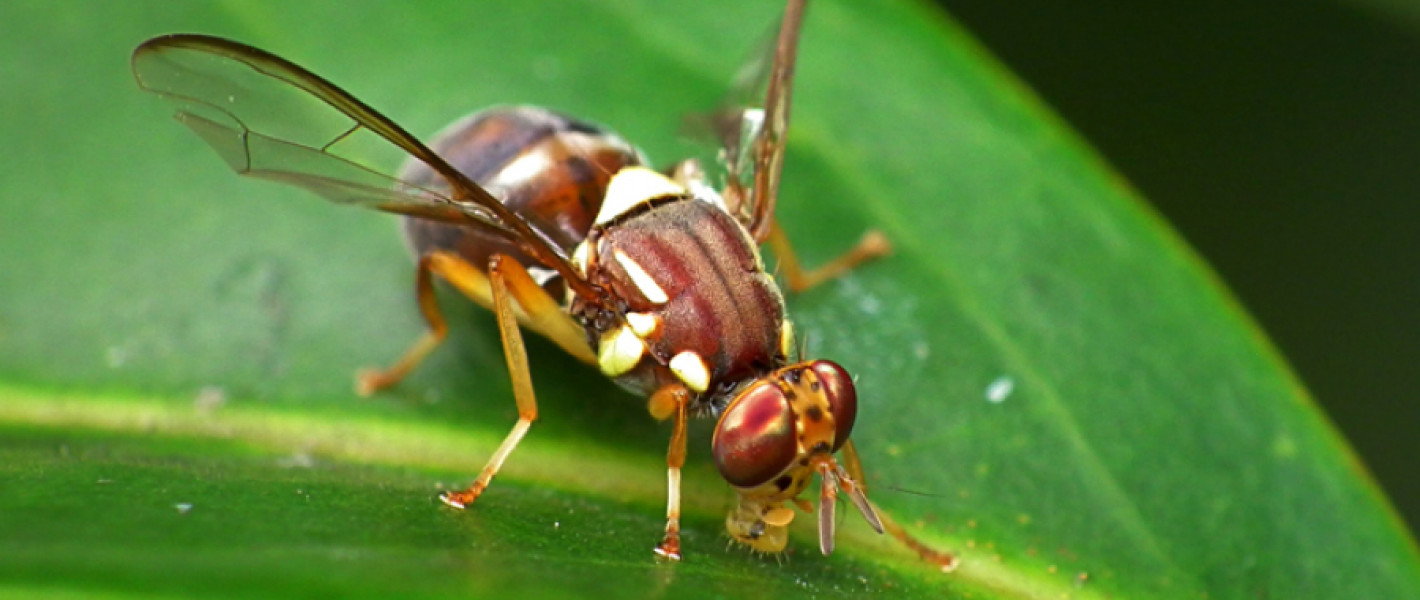 Final Push in Fruit Fly Programme

Author: Kathryn Sim
2854
The Ministry for Primary Industries (MPI) is asking Auckland residents to hang in there for just a few more months while it completes its programme to eradicate a small population of the horticultural pest, the Queensland fruit fly.
A small population of the damaging fly was found in Grey Lynn back in February and since then a range of activities has been carried out to get rid of it.
A Controlled Area was put in place with restrictions on the movement of fresh fruit and vegetables outside of this area. These movement restrictions remain in force for now. Full information is here(external link)
A small number of properties with infestations of the fruit fly were treated with insecticide sprays and ground treatments. All fruiting trees within the Controlled Area had bait applied to attract and kill adult fruit flies.
In addition to the treatments, MPI extended its existing network of surveillance traps to locate any flies that could remain in the area. No flies have been trapped since March 2015.
MPI's Planning Manager Edwin Ainley says fruit flies tend to be inactive over winter but now is the telling time.
"Now that the weather's warming up, if any flies did manage to survive the earlier treatment blitz, they'd be on the wing and we'd trap them in our extensive network of lure traps."
Mr Ainley says in the past week the Ministry has resumed more frequent checking of the surveillance traps in the A Zone of the Controlled Area, closer to where the original flies were found.
"Residents in this central A Zone can expect to see officials checking the traps twice weekly now."
The Ministry is confident of success in the fruit fly eradication but Mr Ainley says it needs these next couple of months of trapping to verify this.
"We can't assure our trading partners that the population is gone until the empty traps confirm our success. At this stage, we hope to declare eradication and end the movement controls on fruit and veges before Christmas."
The Ministry is grateful for the support of its partners in the operation – Government Industry Agreement signatories Kiwifruit Vine Health and Pipfruit NZ, as well as the Auckland Council.
"And we are especially grateful to the people of Auckland, particularly residents and businesses in the Controlled Area, for their ongoing support. Without their help, this would not be possible. There will be full communication about when the activities are over."
For media enquiries: media@mpi.govt.nz or phone 029 8940328