Community Partnerships
Our people work with care and passion, driven by our Purpose / Aronga of helping Aotearoa shape a better food world.
As Kaitiaki Kai, guardians of food, we have a deep responsibility to do the right thing for food and the environments it comes from. We do this through collaboration with others, sharing knowledge, resources, and skills so that everyone benefits – not just in the immediate future but for generations to come.
Being active in the communities where our people and our customers live, and work is one of our key foundations. We support this via our Employee Volunteer Programme which provides paid leave so our people can donate a day of their time to help one of our partner organisations. With over 1700 people spread throughout Aotearoa this equates to 13,600 hours available for us to make a difference in our community.
To make the biggest impact for our community we have partnered with two amazing organisations:
Conservation Volunteers New Zealand works with local communities, government agencies and the business sector to manage environmental restoration projects across Aotearoa. Their mission is to inspire change by connecting people with nature.
We have chosen to partner with Conservation Volunteers New Zealand whose values align closely with our focus on caring for our environment. With our people, our expertise, and resources we will support their mission of strengthening the health of communities and ecosystems for mutual benefit.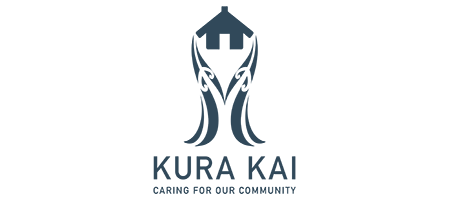 Kura Kai donate chest freezers to high schools around Aotearoa, utilising community volunteers to cook family meals to keep in the freezers, which are then distributed by the school to those in need. Their key value is Manaakitanga, generosity and care for others, with a simple kaupapa of "Whānau cooking for Whānau".
We have chosen to partner with Kura Kai, as their value align closely with our Purpose of helping Aotearoa shape a better food world. With our people, time, and resources we can support their mission of providing nutritious meals for rangatahi and whānau across Aotearoa.
Through these two partnerships, we'll share our time, skills and expertise in food safety, ecological restoration, and our environment. Most importantly we'll be making a contribution to the wellbeing of people and the communities where we operate.
Follow our latest community partnerships news(external link)