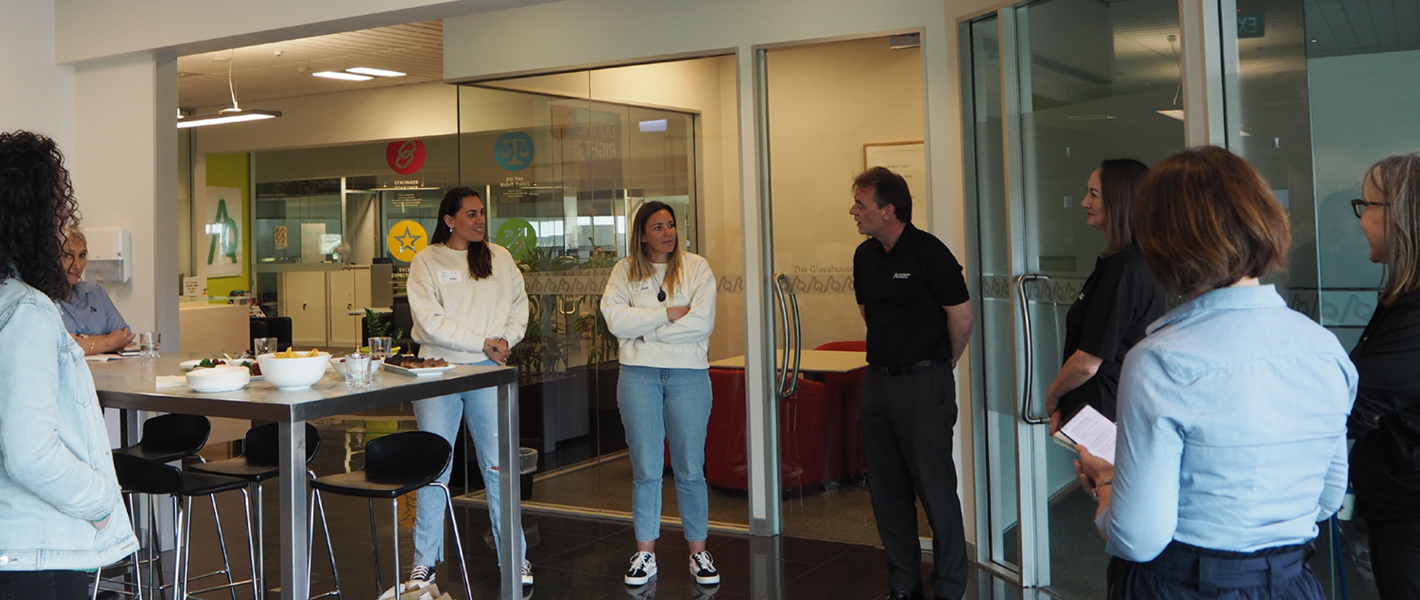 Celebrating the first week of our partnership with Kura Kai
in Community Partnerships
Author: People & Culture
2552
It's been a busy week since we announced our new partnership with Kura Kai.
Kura Kai's Founder Makaia Carr and General Manager Marie Paterson popped into our Auckland office last week to meet some of our team. Makaia sat down with Kim Ballinger, our CEO, to sign the agreement and make our partnership official. The visions and values of Kura Kai(external link) align closely with our Purpose of Helping Aotearoa shape a better food world and we know that together we can make a real difference in our communities.
We kickstarted our partnership with our first cook-up at our Christchurch office with 87 delicious meals being prepared with love over the past week. These meals were delivered to the Kura Kai freezer in a local school for distribution to families who could use a bit of help right now.
We had heaps of fun cooking together; it was a great way to end a busy day in the office. Most importantly though, it felt so good to know that these meals would make a real difference to families in our community.
Community Partnerships(external link)