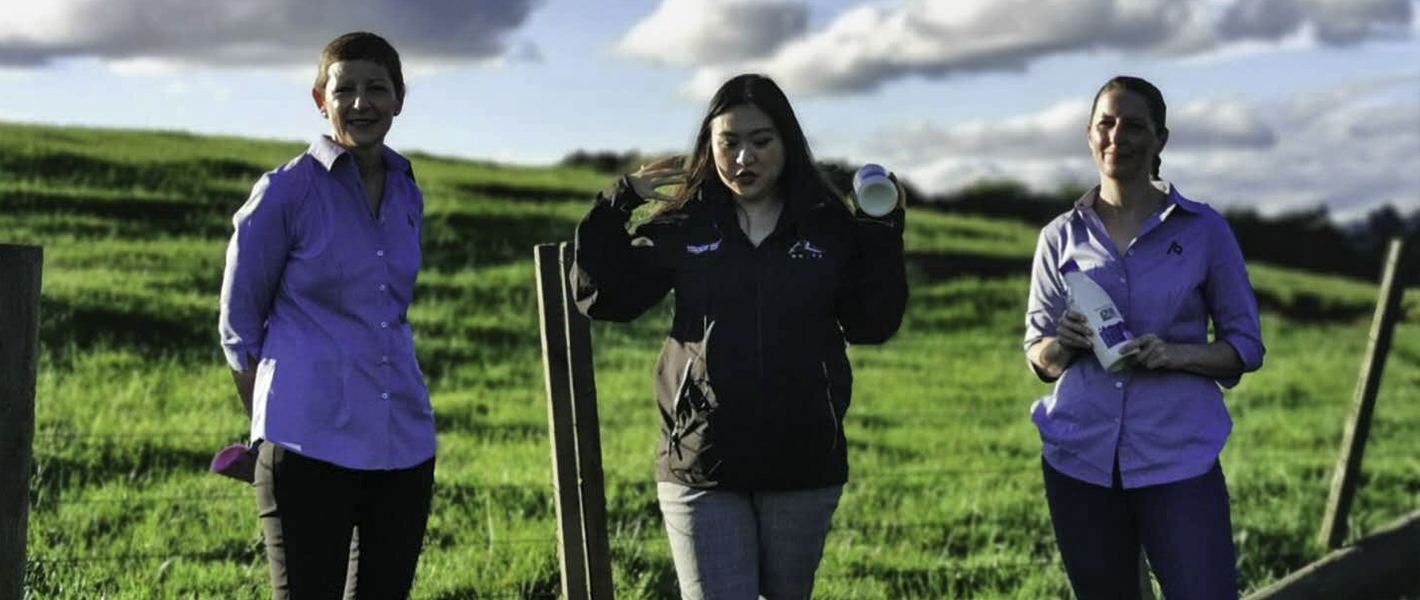 3rd China International Import Expo opened on 5 November and closes today. We've been following this event very closely and been busy supporting our customer Theland via remote strategies. What an event it has been!
Below are some key insights and learnings from CIIE 2020:
An audience of 400,000 people at the event
The Shanghai government said on Friday 400,000 people had registered for the event, although it did not provide a breakdown of foreign visitors. In 2019, more than 500,000 people registered for the trade fair with 6,000 from overseas.
China is open with comprehensive measures to ensure the safety of visitors
We followed Theland's GM Product, Roy, as he made his way to Shanghai to take part as an exhibitor. Roy shared some footage of what was involved to get there as well as the processes in place in Shanghai to keep visitors safe. Roy recorded his journey to CIIE in Shanghai. See Roy's Vlog here.(external link)
The value and volume of livestreaming at this event
Webcast events have become an essential supplement to the CIIE this year amid the coronavirus pandemic. Many of these events are being held on Efoodline, a new cross-border e-commerce platform launched in neighbouring Anhui Province for the CIIE, as well as popular livestream platforms such as TikTok, Tmall and Kuaishou. The largest English-language newspaper in East China, Shine, reports total sales(external link) of the livestream events are expected to reach 200 million yuan (US$30.2 million).
The popularity of livestreaming and its relationship with e-commerce is evident in the influence it wields over Chinese consumers. In 2019, China's livestreaming e-commerce market size reached RMB 434 billion(external link) (US$61.24 billion) with a year-on-year growth of 226 percent. E-commerce giants Taobao and JD.com and livestreaming companies Kuaishou and Douyin have invested heavily in this.
To illustrate this – Kuaishou now allows its users to buy products from JD.com through the Kuaishou App. A new segment has also emerged, derived from the popular South Korean mukbang, which is "eating while livestreaming," where the host eats food and entertains viewers.
Livestreaming our New Zealand difference – "seeing is believing!"
Since the event kicked off, we have been busy supporting Theland by livestreaming several sessions each day into the event, on e-commerce platforms, and providing interviews for distributor promotions. This is the first year that we have participated directly in e-commerce livestreaming, and I am delighted about the strong sales impact that integrating AsureQuality's independent expertise as evidence of product claims has generated for our customer. With the streams covering a range of claim areas from farming practises to product quality testing, we have been proud to showcase the New Zealand difference. As Theland's Marketing Manager exclaimed in reaction to the strong sales results following our live stream in collaboration with Alibaba's Ling Shou Tong on Sunday night, "seeing is believing!"
New Zealand's presence at CIIE
New Zealand's presence(external link) at this year's event is made up of 16 exhibitors within two New Zealand pavilions plus a further 15- 20 Kiwi companies exhibiting in stand-alone booths outside of these pavilions, representing a range of industries and sectors including meat, dairy, honey, vitamins and healthcare products.
"Even though we've obviously had a very unusual year with COVID-19, New Zealand's food and beverage exports to China have primarily done well and continued to do well. Categories like dairy and meat are doing well. And interestingly categories like pet food have done extremely well," said Acheson. (Fiona Acheson, regional director in Greater China of New Zealand Trade and Enterprise (NZTE).
"We will have our New Zealand Ambassador to China Clare Fearnley in Shanghai launching the Made with Care campaign at the same time with the launch of the New Zealand Week activities. These all happening at the same time with CIIE," said Acheson.
"New Zealand companies coming to CIIE are predominantly food and beverage companies. By launching the Made with Care campaign in China at the same time with CIIE, we want to tell something more to the Chinese consumers about our premium food and beverage products and to keep connected to Chinese consumers."
China is an important market for New Zealand and the events of 2020 have not impacted the huge success being experienced by our food and beverage sector at this exciting event(external link) .