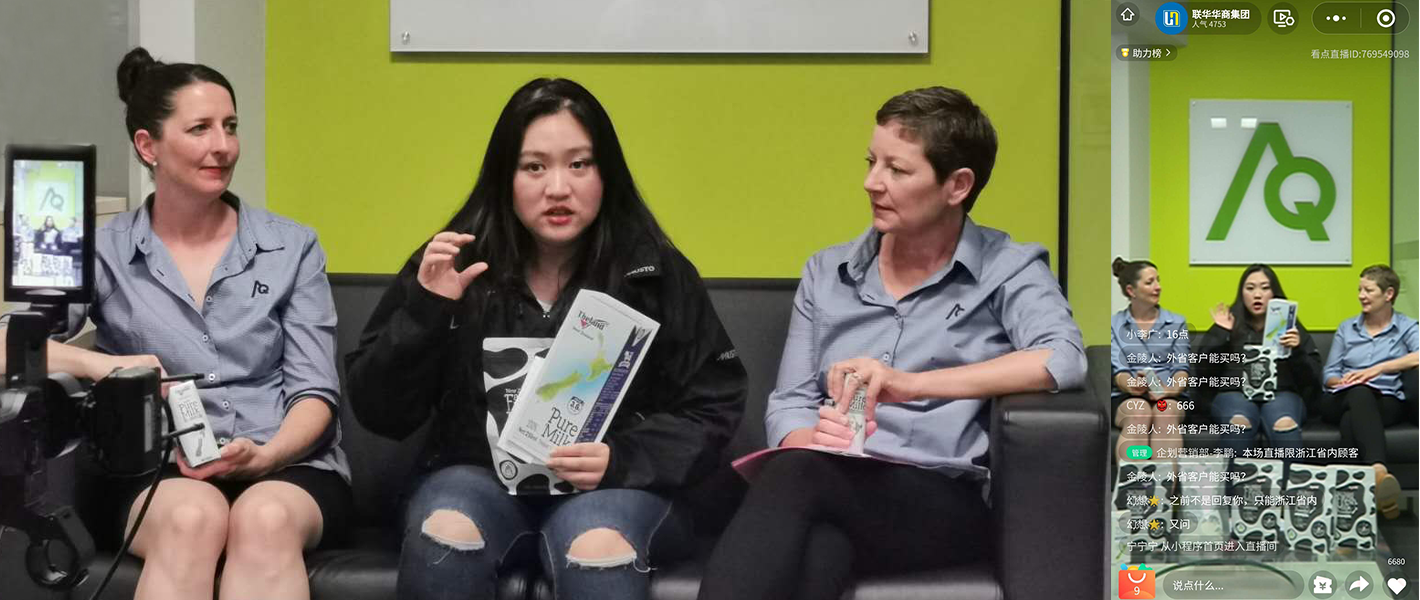 Busy CIIE and 11.11 schedules came to a close last week. We are proud to have been part of this amazing event as we supported our customer Theland through remote strategies. A gruelling live streaming schedule saw strong sales and consumer engagement, with our independent experts attesting to Theland's '3F' milk promise of free range, pasture farmed, and farm to glass. Congratulations to Theland's hardworking team on such a successful event.
As many now shift their attention to the busy festive season, and preparations for the upcoming 12.12, here are some outtakes from 11.11 to conclude this insights series:

The 11.11 Global Shopping Festival sales were huge
Alibaba Group has announced its 2020 11.11 Global Shopping Festival generated RMB498.2 billion (NZ$109.22 billion) in gross merchandise volume (GMV) – a 26 percent increase compared to 2019. Orders per second peaked at 583,000. This year the event spanned 11 days. Alibaba gave shoppers more time to shop this year, setting primary discount days for November 1 - 3 as well as the usual November 11. Alibaba's Group Vice President Liu Bo told reporters "Because of COVID-19, many Chinese cannot go overseas. This actually stimulates online consumption."


New Zealand products were amongst the most popular
New Zealand was the 7th top selling nation to China during the 11.11 festival(external link) moving up from 8th place in 2019. Infant formula, honey products and luxury pet treats were the most popular products sold. Other top-selling countries, in alphabetical order, include: Australia, Canada, France, Germany, Italy, Japan, Korea, UK and the US.


There is an increase in livestreaming events
Like CIIE, this 11.11 saw an increase in live streaming events. Maggie Zhou, Alibaba's Managing Director for the ANZ region shared(external link) that over the last few years, this phenomenon of shifting from e-commerce to social commerce is enjoyed by consumers, like gaming when shopping. We called it 'shoppertainment' and live streaming; it's becoming more and more popular. More brands have used livestreaming this year, and not even using just one KOL, they were using maybe even a hundred KOLs to promote them and promote on social media. That information can then link to the store to generate the transaction – it's a more effective way in this e-commerce site. Joe Tsai, Alibaba Founder and Executive Vice-Chairman supports this view(external link) , stating that "Shopping is a sport and entertainment. It's not just going onto a website and scrolling through a product catalogue."


New Zealanders embraced 11.11
New Zealand retailers seized on the occasion in a bigger way than previous years. While the day does not appear to have garnered the same cross-cultural resonance as Black Friday, notable efforts from large retailers including The Warehouse and Farmers signal a growing awareness of Single's Day domestically. David Roth, Chairman of Brand Z, has penned some insightful reflections(external link) on whether 11.11's unique ingredients of shared experience, promotion, sales incentives, entertainment and fear of missing out will take hold internationally.