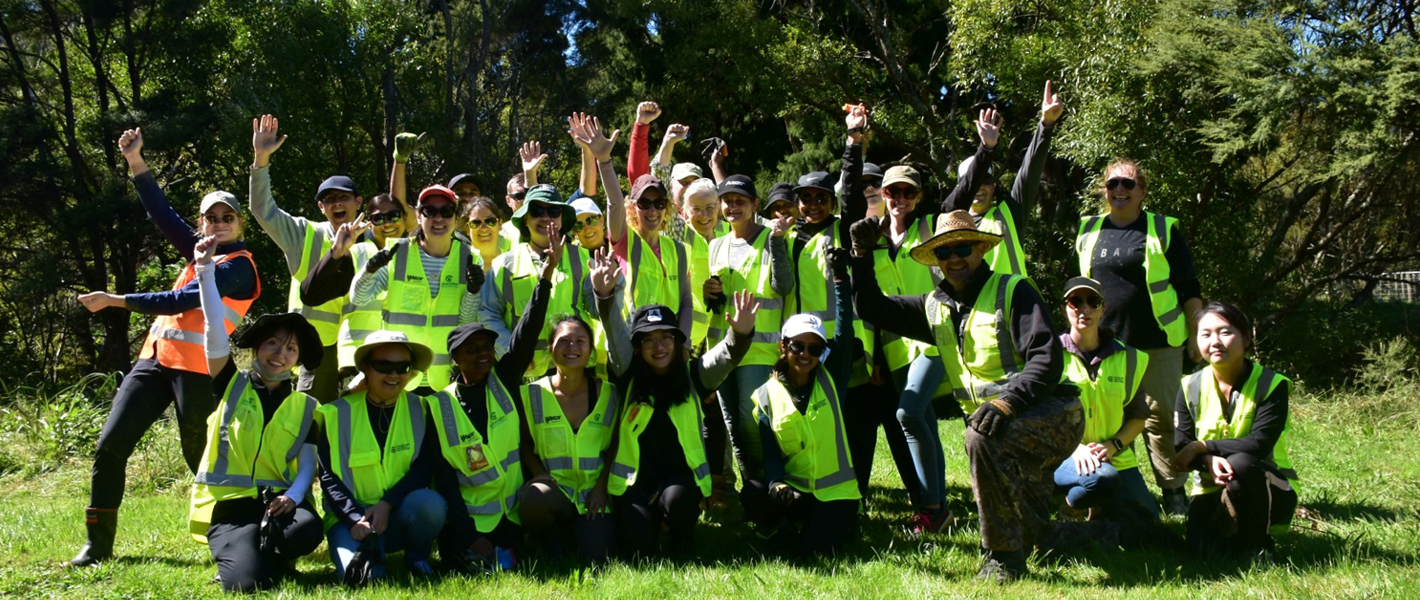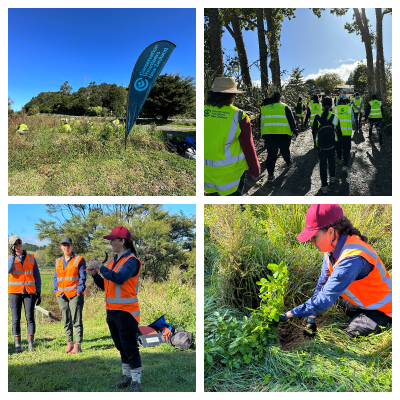 Making the most of the sunny, clear autumn weather, a group of 27 volunteers from the AsureQuality Auckland Labs and the head office in Mt Wellington, spent the day working on the Papakura Stream restoration project(external link) at the beautiful Papatoetoe Pony Club grounds in Brookby, supported by the experts from Conservation Volunteers New Zealand (CVNZ).

After a brief demo from Siobhan O'Grady of CVNZ, and an overview of the purpose and benefits of the project, the team from AQ made great inroads to clearing the weeds around native plantings along the banks of the stream.

Encouraged by the reward of freeing the tiny trees from the strangling mass of summer grass and weed growth, as well as the appeal of the BBQ at the end, the team could see the difference a little bit of hard work makes. This work helps restore and protect stream banks which will improve the stream's water quality and provide an important habitat for native species.
We're incredibly grateful to be able to partner with Conservation Volunteers NZ and support their commitment to preserving and protecting our natural environment. It is also a great way for our people to connect and reflect on the importance of protecting the environment which has such an important role in our shared purpose as Kaitiaki Kai, guardians of food.
AsureQuality's Employee Volunteer Programme (EVP) enables our 1700 people across Aotearoa to donate a day of their time to help our partner organisation, equating to over 13,600 hours available for us to make a real difference in our communities. Volunteering not only allows us to give back, but it also strengthens our team, promotes collaboration, and fosters a sense of community.