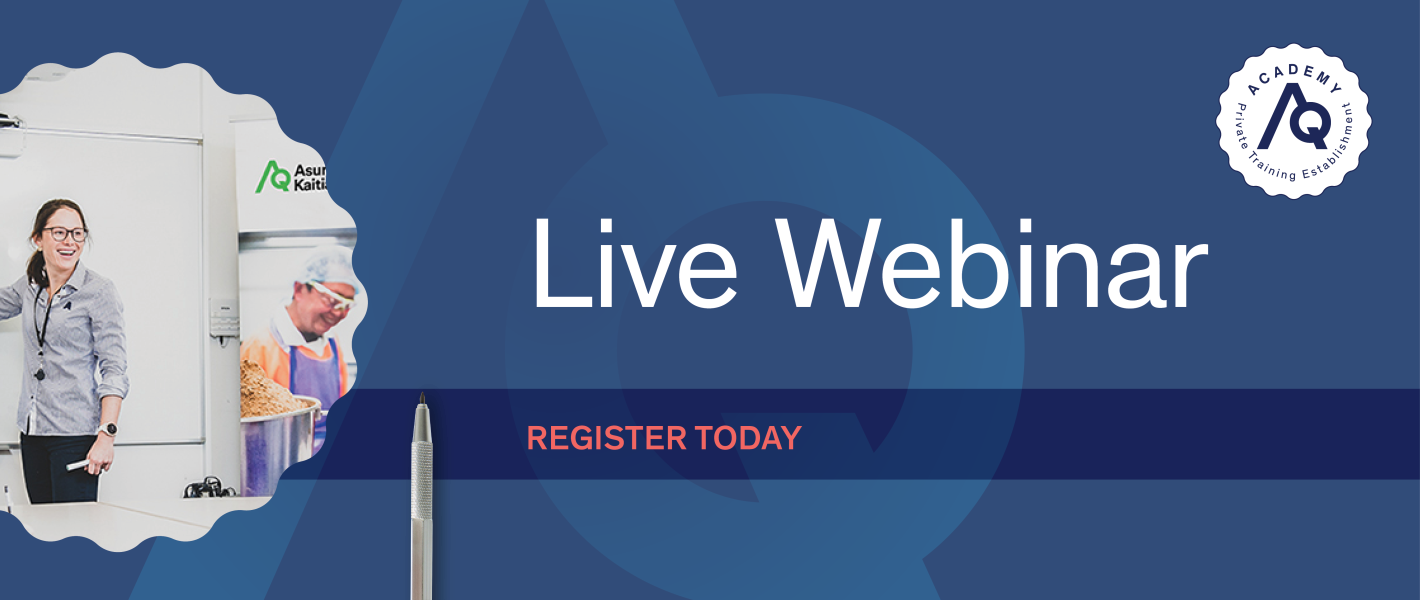 Join our upcoming Academy webinar on Petfood Inspection
in AsureQuality Academy
Author: AsureQuality Academy
1242
We're thrilled to announce another fantastic opportunity for you to enhance your industry knowledge and interact with our expert trainers. Building on the success of last month's lunchtime webinar, which received enthusiastic feedback from participants like you, we're excited to present another enriching session. The purpose of the webinar is to provide an introduction to what is covered in the full Academy course.(external link)
Mark your calendars for the upcoming session that promises to be both insightful and engaging:
Date: 25 August 2023
Time: 12:00 PM
Webinar Topic: Petfood Inspection
Trainer: Scott Strachan
Register for the webinar here (external link)
During this webinar, trainer Scott Strachan will delve into the crucial topic of Petfood Inspection Ante-Mortem (AM) and Post-Mortem (PM). This webinar is designed to provide an overview of key areas covered in the full three-day course, allowing participants to gain insights into the essential concepts of pet food inspection procedures that are covered in greater detail during the comprehensive course(external link) .
The growth of the New Zealand pet food market has been remarkable, driven by increasing awareness about pet health and nutrition. A pivotal factor in ensuring the safety and quality of pet food lies in the implementation of thorough ante-mortem and post-mortem inspections. These inspections are integral to the food production process, as they help identify potential health risks or contaminants before and after animals are processed for pet food.
Ante-mortem inspections assess the health of animals prior to processing, preventing the use of sick or diseased animals for pet food production. Post-mortem inspections ensure that the final product is safe for consumption. These inspections play a vital role in upholding the standards of the pet food industry safeguarding pet health.
Don't miss out, save your spot here.(external link)
Explore more
If you want to explore the topic further, we have relevant courses available: Petfood Inspection AM & PM.(external link)
Don't let this opportunity pass you by! Book your course now and unlock new opportunities for growth and development. As space is limited, we encourage you to secure your spot by registering at your earliest convenience.