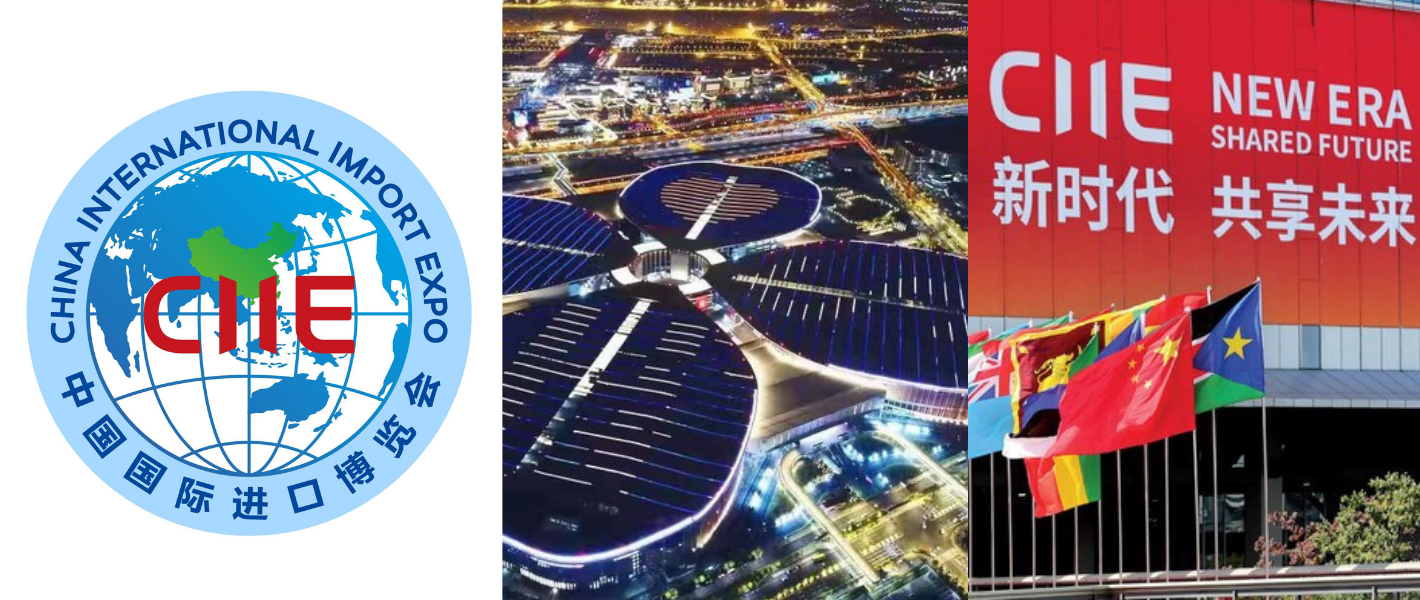 Welcome to AsureQuality's China Marketing Insight Series
This is the first of a three-part series full of insights and learnings from our participation in the busiest month of this year's China marketing calendar.
AsureQuality has been working closely with our brand partners in preparation for the exciting and hectic November promotions period. We've established a range of marketing activations that demonstrate brand and product credentials for our NZ customers via independent endorsement. Throughout this series, we'll share some key insights from the 4th CIIE event, the 11.11 Global Shopping Festival, and the China market in general. We'll also be sharing some examples of how we are helping NZ brands demonstrate their credentials in a way that resonates with Chinese consumers.
November delivers two powerful marketing opportunities for exporters to China
The 4th China International Import Expo (CIIE)(external link) is the world's largest import-themed expo with a massive 360,000 square metres of exhibition area. It is held in Shanghai from 5-10 November 2021 and participating companies are now in full swing, gearing up for the big opening day. This huge six-day event will see many new products, technologies and services make their world or China debut.
November is a very important time for brands exporting to China, with many New Zealand companies represented at CIIE, and also participating in the incredible 11.11 Global Shopping Festival(external link) that runs at the close of the expo.
Sustainability is a key theme of the 4th CIIE
China has ambitious plans to decarbonise its economy and become a leader in green technology. In 2020 China committed to peaking carbon dioxide emissions by 2030 and achieving carbon neutrality by 2060. The 4th CIIE reflects this agenda, with the exhibition space incorporating new sections for low-carbon energy and environmental protection technology.
Aligned with these recent Government level commitments on climate, Chinese consumers are starting to place more importance on sustainability. They are paying more attention to how their values align with those of the brands that they purchase. Marketing and research agency China Skinny note that many Chinese believe COVID-19 is the result of environmental mismanagement, which is also helping tilt preferences towards the environment.
Chinese consumers hold a different perspective to other markets when it comes to sustainability. A survey of 2,000 adults globally by Insight Group showed that Chinese consumers are most likely to associate the word "quality" with sustainability, where respondents in other countries are most likely to select the word "responsible." Chinese consumers see sustainability as a key aspect of a product's quality.
NZ Brands are leveraging CIIE's focus on Sustainability
AsureQuality is actively working with NZ brands to verify sustainability claims that resonate with the China market. For some brands, this involves working together to leverage recent research that places New Zealand as the lowest carbon-emitting nation for dairy(external link) and red meat(external link) production.
Brands that have implemented specific sustainability business initiatives can take this a step further than NZ's credentials by profiling their own sustainability differences in more detail. AsureQuality has been busy working to verify these initiatives in time to independently support their activation at CIIE. We look forward to sharing some examples of these activations within this Insight Series.
AsureQuality is ready to talk
We're working hard to support NZ brands around this year's CIIE sustainability theme. Our marketing activations in partnership with these brands include:
Interview footage with AsureQuality sustainability experts in lead-up to the event, including CIIE's 50-day and 10-day countdown events.
Videos of our independent team demonstrating the on-farm environments and feeding practises of livestock. This footage will be showcased via social media and played as a part of brand exhibits during the CIIE.
AsureQuality's independent food assurance experts will be 3D livestreaming and communicating with Chinese consumers around the product quality issues that they care about most, supporting NZ brands to showcase their sustainability credentials and maximise results from this year's CIIE.
Rolling out insights on AsureQuality's website and social media including LinkedIn and WeChat, to build consumer trust. We will show them that New Zealand products are safe and of the highest quality, and how AsureQuality verifies this through the products and services of our Assurance Marks group.
Whether you are attending the 4th CIIE this year or not, we hope you find this China Marketing Insight Series interesting and valuable. We look forward to sharing more with you soon.
Book Now
AsureQuality can support brands with claim substantiation, verification, and via co-marketing activities that build consumer confidence, engagement, and sales. We invite you to book a free 15-minute consultation(external link) to discuss how you can leverage AsureQuality's NZ Government-owned independent food assurance expertise within your China marketing mix.
If you have any questions, please don't hesitate to get in touch.