AsureQuality's George Joseph appointed Director at global scientific standards organisation
in Corporate News
Author: AsureQuality
1131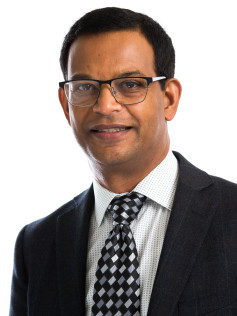 George Joseph has been selected as a Director of AOAC (Association of Analytical Communities) International, one of the largest globally recognised organisations that leads the development of scientific testing methods around the world. George holds the position of Technical Manager at AsureQuality's Auckland Laboratory, and as Director at AOAC International he will play a pivotal role in advancing the organisation's mission of promoting and ensuring the accuracy and reliability of analytical methods used in various industries, ultimately contributing to the safety and quality of products and services.
George has been a member of AOAC for the last 12 years. He became a Fellow of AOAC International in 2018 and currently serves as member / chair of AOAC Official Methods Board (OMB).
He is the Chair of Expert Review Panel (ERP) of Sugars and Fructans methods that received ERP of the Year Award in 2020, and he has also received several other awards from AOAC International for his outstanding contributions. George was the Study Director for AOAC Official Method 2016.02 for biotin and he is part of CODEX strategy group, several technical committees, ERPs and working groups.
Since 2014, George has been working as an ISO member representing New Zealand International Review Group (IRG) for ISO / IDF Technical Committee (TC 34 / WG 14) for vitamins and other nutrients. He was the ISO Study Director, ISO TC 34 / WG 14 Project for biotin which has become an ISO standard 23305 in 2018. The biotin method is recognised world-wide and is adopted by CODEX Alimentarius Commission as a Type II reference standard. In 2019, George was appointed as the Counsellor of Food Standard Professional Committee of the China Society of Inspection and Quarantine (CSIQ).
Read more: George Joseph, MSc, PhD - AOAC INTERNATIONAL(external link)
AOAC International (external link) is an independent, third party, not-for-profit association and voluntary consensus standards developing organisation which was founded in 1884. When analytical needs arise within a community or industry, AOAC is the forum for finding appropriate science-based solutions through the development of chemical and microbiological standards. AOAC standards are used globally to promote trade and to facilitate public health and safety.