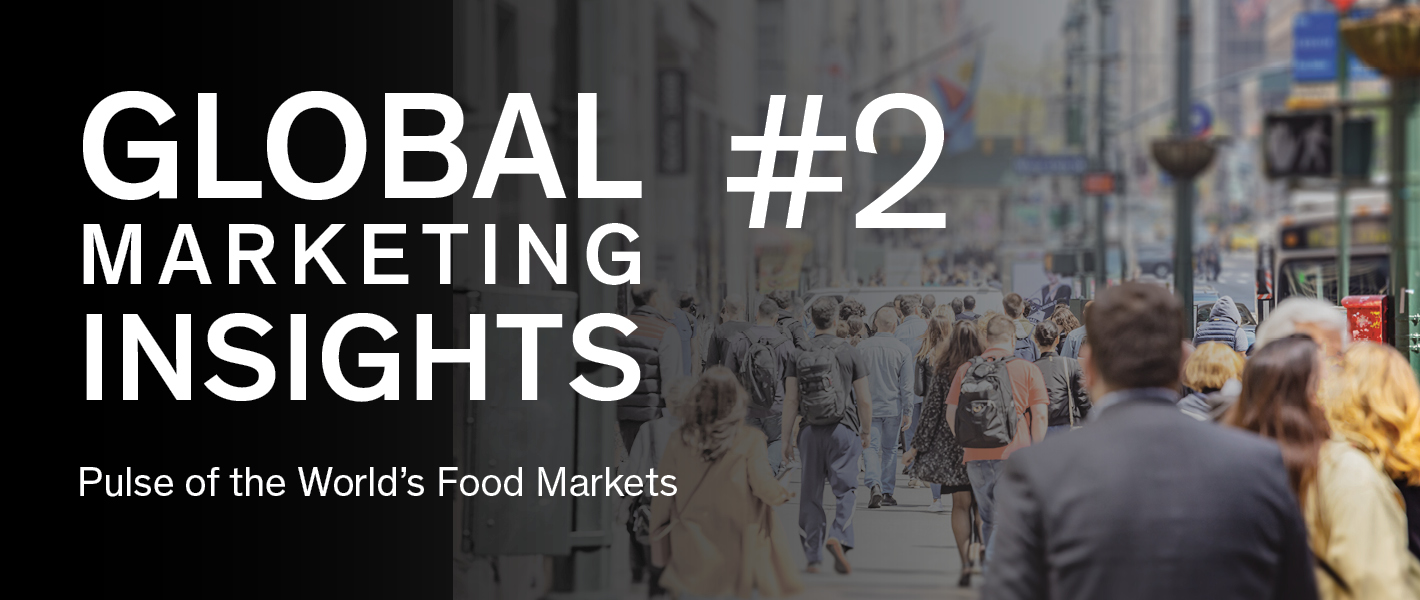 Welcome to AsureQuality's Global Marketing Insight Series
in Assurance Marks
Author: Kellee Henton
485
This is the second in our series of insights and learnings around the global marketing calendar.(external link)
New Zealand
Market Recovery and Outlook
There is a strong linkage between New Zealand's exports and the Chinese market, because China accounts for a substantial percentage of New Zealand's exports across the primary sectors: dairy (34%), meat (37%), forestry (54%), and seafood (36%). As China's economic rebound from the Covid-19 downturn has been gradual, New Zealand's principal primary sector exports have seen a drop in global prices, with high costs still persisting. However, the Director-General of the Ministry for Primary Industries, Ray Smith, noted that although the recovery in China post-Covid restrictions is slow, it will bounce back. Read More(external link)
AsureQuality launches Organics Plus Programme
As an IFOAM-accredited organic certifier that works with the Ministry for Primary Industries to validate compliance with strict environmental standards, AsureQuality has been providing Organic Certification services for a few years. In order to support Organic Certified brands in empowering them to tell their own unique brand story embracing the distinctive attributes of the New Zealand organic sector, AsureQuality is launching the Organics Plus Programme(external link) .
In addition to AsureQuality's organic certification, brands under the Organics Plus Programme benefit from:
Endorsed claims: Showcase product attributes, such as quality, sustainability, animal welfare, and biodiversity​.
Your unique product page on the Organics Plus platform to tell your story, easily accessible via a dedicated link or QR code.
A co-marketing support package designed in conjunction with AsureQuality to appeal to your target market, providing independent testimony of your brand and product credentials.

Asia
Health-Centric Claims Propel Premium Pet Food Market
From 2017 to 2022, Asia saw a staggering addition of 59 million cats and small dogs to its pet demographic(external link) , serving as a primary catalyst for surging pet food sales. With the challenge of balancing professional and personal lives, Asian pet enthusiasts are growing increasingly discerning about their pets' dietary choices. They meticulously examine pet food ingredients, eager to find convenient yet tailored solutions addressing specific health concerns of their furry companions. Notably, Indonesia emerges as the global frontrunner in the pet food arena. It's forecasted to boast the highest global growth rate for cat and dog food, registering a CAGR of 19% from 2022 to 2027. Find More(external link)
F&B Giants Strategically Tap Into the E-Gaming Ecosystem
Asian food and beverage giants are weaving alliances with pop culture and e-gaming, seeking expanded visibility, novel revenue avenues, and a stronger resonance with Gen Z. Emblematic of this trend is the 'Coca-Cola Ultimate Zero Sugar', a limited-edition with unique flavour inspired by Riot Games 'League of Legends'. Beyond brand tie-ups, these companies are also fine-tuning offerings to cater to diverse e-gamers, infusing recipes with ingredients aimed at boosting stamina and mental clarity for enhanced gaming experiences. Discover More(external link)
China
A Global Reach at the 6th CIIE
The 6th China International Import Expo (CIIE), held in Shanghai from November 5th to 10th, has successfully concluded with a notable 6.7% increase in potential trade deals, reaching a significant milestone of $78.41 billion(external link) . In the country pavilion, New Zealand presented a collection of premium foods and drinks, along with a range of special consumer items. Additionally, a number of New Zealand businesses took part individually at different venues within the expo, taking the opportunity to market their diverse array of products and services to a wide range of sectors. Explore More(external link)
China's Tourism Revival
In the aftermath of a prolonged pandemic, 2023 has witnessed a robust rebound in China's tourism. The Ministry of Culture and Tourism noted a significant 63.9% growth in the first half of the year, with domestic tourist trips tallying up to 2.38 billion. This revival peaked during "Golden Week," an extended eight-day holiday combining China's National Day and the Mid-Autumn Festival. During this period, domestic passenger trips soared to 826 million, marking an impressive 71.3% increase from the previous year and a 4.1% rise compared to 2019 figures. Additionally, international tourism flourished with 11.8 million trips recorded over Golden Week—a nearly three-fold upswing from the previous year when travel was constrained by quarantine mandates. Learn More(external link)
Australia
Understanding Australia's Inflation and Price Dynamics
The August consumer price index rose to an annual 5.2%, marking a shift from 4.9% in July and negating recent inflation-reducing successes. Food prices(external link) , reflecting a notable 7.5% annual increase, are spearheaded by dairy (surging over 15%) and breads and cereals (rising above 11%). The ABS underscores significant hikes in transport (7.4%), housing (6.6%), food (4.4%), and insurance and financial services (8.8%), with Australia's less-competitive supermarket scene seeing food prices ascend by roughly 8% annually. Dive Deeper(external link)
The U.S.
The U.S. Food Import Landscape Visualized
While the U.S. stands as a powerhouse in food production and export, it equally ranks among the globe's leading food importers. Drawing from the Chatham House Resource Trade Database (CHRTD), Julie Peasley crafted an infographic illuminating the primary source countries fueling America's diverse culinary palette, spotlighting top exporters for key imported foodstuffs. View Infographic(external link)
Europe
Innovating Dairy with Stone Fruit Seeds
Austria's Herzogenburg-based foodtech, Kern Tec, is driving innovation in upcycling by harnessing seeds from often-discarded stone fruit pits to craft B2B ingredients for alternative dairy products such as milk, yoghurt, and cheese. Through a unique set of technologies and supply chains, Kern Tec efficiently extracts oils and proteins from these seeds, subsequently transforming them into base compounds for delectable, sustainable, and cost-effective plant-based dairy offerings. The company believes that this investment would bolster global scaling, reducing waste, and propelling the plant-based dairy sector's growth by tapping into the potential of stone fruit seeds. Explore the Innovation(external link)
The Growing Craving for Premium Frozen Foods
Europe's frozen food market is set to grow by USD 48.81 billion between 2022 and 2027, growing at a CAGR of 6.8%, as reported by Technavio. This surge is propelled by the rising preference for e-commerce, though distribution challenges might pose setbacks. European consumers are showing a pronounced appetite for premium, all-natural, and organic frozen foods, prompting offline retailers like supermarkets and hypermarkets to expand their offerings with premium ready meals, organic produce, and high-end meat and seafood selections. Discover the Trend(external link)
---

Meet Laura, Our Proactive Customer Lead
Drawing from her background as a quality officer in a leading dairy company and years in customer management, Laura seamlessly blends her industry knowledge with a genuine passion for understanding our customers' unique needs and challenges. She's passionate about cultivating meaningful relationships with our clients and ensuring they receive solutions tailored just for them.
---
Free consultation with personalised solutions
We support brands with claim substantiation, verification, and co-marketing activities demonstrating trusted assurance, and building consumer confidence and engagement.
You can book a free 15-minute consultation(external link) to discuss how to leverage AsureQuality's New Zealand Government-owned independent food assurance expertise within your marketing mix.
If you have any questions, please don't hesitate to get in touch with our team of experts.
---
If you've missed previous issues of our China Marketing Insight Series, you can find them here.(external link)
Follow our official WeChat account where you can explore more case studies, technical information, and market insights in Chinese. Just simply search our WeChat ID: AsureQuality_NZ
We look forward to sharing more with you soon!